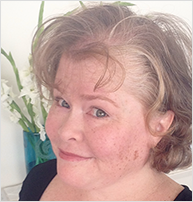 Born and raised in Dallas, I moved to Northern California at 17 to attend UC Berkeley…and I never looked back.
Before I discovered what I really wanted to do when I grew up, I tried a few different career paths. Those paths included teaching elementary school and working in software technical support. The two have more overlap than you'd think.
In 1996, I discovered the web and quickly taught myself HTML and site design. After honing my skills over several years in companies big and small (including almost three years at Apple Computer), 16 years ago I began working for the toughest boss of all: myself.
Being self-employed, I appreciate the challenges that come with running a business. I also know the joy that comes from building a business based on your own experiences and values.
I've been told I am a typical INFJ. I am insightful, intuitive, and self-motivated, and skilled at managing multiple tasks effectively. More than a few people have described me as conscientious (often to a fault), right down to my first-grade teacher. Yes, I am a perfectionist. And a bit intense. But I'm working on that.
I currently live in the Seattle area. When I'm not spending too much time in front of my computer, I love to cook, admire Mid-Century Modern architecture, practice my French, and hang out with my Basset Hounds. But not all at once.