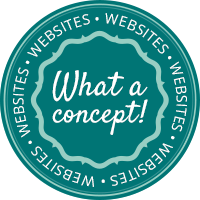 With over 20 years of web production experience, I have successfully launched over 100 sites for clients ranging from home-based entrepreneurs to Fortune 100 companies. I have recently worked on consulting projects for major companies in the Puget Sound region as well.
Whether you need to establish a new site or rebuild an existing one, I have the skills and experience to create that is both useful and easy to use.
Are you a coach or other small businessperson? I have website packages designed especially for your needs at What a concept! Websites.